Thank You to the PCCS Middle School Students
The Pocatello Community Charter School Middle School students have collected and donated pet food to the Bannock Humane Society!! Woo Hoo! and a HUGE
THANK YOU

to these thoughtful and enterprising students.
Pet food has become a difficult item to supply to people in need since the COVID pandemic. Many of us have experienced pet food anxiety, especially for our beloved cats (finiky felines). The Middle School students at PCCS have worked and donated an amazing thing …. food for people in need (and their companion animals). Thank you!!
Christmas for the Animals ~ December 2, 2023
Come! Celebrate Christmas for the Animals with the Bannock Humane Society. We'll have tasty baked goodies, chili for lunch, homemade gifts and crafts for sale. Also, a raffle for beautiful baskets donated by Pocatello's wonderful business community! Come and Help Us, Help Them!! 
---
BHS Schedule of Events
Click here for your downloadable copy of the 2023 Schedule of Events. Listed are dates and times for: Adoption Days, Shot Clinics, BHS Board Meetings and Special Events such as Christmas for the Animals.
---
Changes to the BHS / Veterinary Fees Schedule
Please, take a minute to look at the changes to the BHS / Veterinary Fees Schedule. The Pets for the Elderly Fee has increased to $60.00 as of April 1, 2023.
Click Here for a printable copy of the changes to the Fees Schedule.
---
 Be Active in Your Community!!
Join the Bannock Humane Society with a membership! Participate by volunteering to help at Wednesday night's shot clinics, or participate in events, Foster a kitten (or two?). Or … simply be a member and support the important programs offered at the BHS; whether you are able to participate or not!
Click Here for a Membership Form. We'll look forward to seeing you around the BHS Building!! 
---
BHS Spay / Neuter Clinic
The Spay / Neuter Clinic is held on Wednesday nights from 7:00 – 8:00 p.m. at the BHS Building, 850 Barton Road. 
Please, bring your furry family members with you to sign up for their vaccinations, health check and scheduling for their spay / neuter. For information on cost, please click HERE.
---
Microchipping Program
Exciting News!! The Bannock Humane Society offers microchipping at the Wednesday Spay / Neuter Clinics from 7:00 – 8:00 p.m.!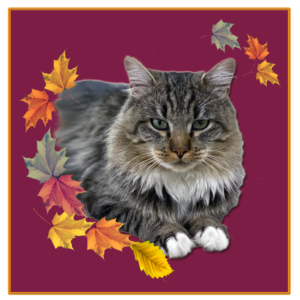 As you come-in to enroll your dog or cat in the Healthy Pet Program for their health shots and spay / neutering, add in an affordable microchip to protect them should they become lost or stray. 
Or, if your dog or cat is already spay / neutered, bring them to the BHS just for the microchipping. 
The microchip will be embedded by the veterinarian working with the BHS on the Wednesday night you come. The wonderful veteriarians who work with the BHS are from Alpine Animal Hospital and Hawthorne Animal Hospital. 
The cost is: $20.00 per animal and $15.00 per animal for folks over 60 years of age. No checks please. Cash or Paypal work nicely. 
Come and protect your furry family with a microchip, it can bring them home if they are lost!!