Bannock Humane Society Adoption Day
 

Saturday,October 11 2023
12:00 – 4:00 p.m.
Welcome the Fall Season and Meet the Fosters!!!
---
Daysee ~ Looking for Her Forever Famiy
I am a sweet, single beautiful chocolate lady looking for her person. I am young and fun, have a bit of a run wild streak still, so a leash is a must. I was just a simple farm girl, until I hurt my back leg. I am all better now, but this girl loves those soft cushy beds and some Netfilx cuddle time. I might be a hunting breed, German Shorthair Pointer, but I am a lover NOT a hunter. Gosh, loud noises like guns, fireworks, and thunder are all pretty scary!!!  Will you comfort me in my time of need?
I like my space to play, so a fenced yard is a must.  But don't worry, I learned to not go potty in the house and I even like the crate as my own private space, for short periods. My bloodline makes me very interested in smaller animals, so I may want to play too hard with Kitties. I get along really well with other dogs, as long as they give me a moment to meet them slowly, and I don't mind sharing my person.

Please contact the Bannock Humane Society (bhs.idaho@gmail.com) and ask to meet me, I love my foster home but I deserve a Furever family. I am ready to help heal your heart, are you ready for me?
Daysee is under 2 yrs old, chocolate German Shorthair Pointer, NON-hunting dog, spayed and up to date on medical.
---
BHS Schedule of Events
Click here for your downloadable copy of the 2023 Schedule of Events. Listed are dates and times for: Adoption Days, Shot Clinics, BHS Board Meetings and Special Events such as Christmas for the Animals.
---
Changes to the BHS / Veterinary Fees Schedule
Please, take a minute to look at the changes to the BHS / Veterinary Fees Schedule. The Pets for the Elderly Fee has increased to $60.00 as of April 1, 2023.
Click Here for a printable copy of the changes to the Fees Schedule.
---
 Be Active in Your Community!!
Join the Bannock Humane Society with a membership! Participate by volunteering to help at Wednesday night's shot clinics, or participate in events, Foster a kitten (or two?). Or … simply be a member and support the important programs offered at the BHS; whether you are able to participate or not!
Click Here for a Membership Form. We'll look forward to seeing you around the BHS Building!! 
---
BHS Spay / Neuter Clinic
The Spay / Neuter Clinic is held on Wednesday nights from 7:00 – 8:00 p.m. at the BHS Building, 850 Barton Road. 
Please, bring your furry family members with you to sign up for their vaccinations, health check and scheduling for their spay / neuter. For information on cost, please click HERE.
---
Microchipping Program
Exciting News!! The Bannock Humane Society offers microchipping at the Wednesday Spay / Neuter Clinics from 7:00 – 8:00 p.m.!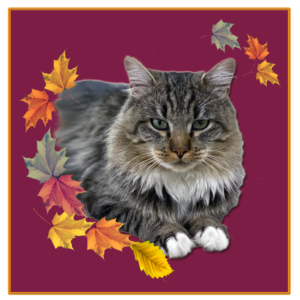 As you come-in to enroll your dog or cat in the Healthy Pet Program for their health shots and spay / neutering, add in an affordable microchip to protect them should they become lost or stray. 
Or, if your dog or cat is already spay / neutered, bring them to the BHS just for the microchipping. 
The microchip will be embedded by the veterinarian working with the BHS on the Wednesday night you come. The wonderful veteriarians who work with the BHS are from Alpine Animal Hospital and Hawthorne Animal Hospital. 
The cost is: $20.00 per animal and $15.00 per animal for folks over 60 years of age. No checks please. Cash or Paypal work nicely. 
Come and protect your furry family with a microchip, it can bring them home if they are lost!!