BHS Announces Full ReOpening
Spay / Neuter Clinic ReOpens
The BHS Spay / Neuter Clinic is Reopening Wednesday, July 7, 2021
After 15 months, plus or minus, the BHS is pleased to announce on July 7, 2021 we are resuming full service at the Spay / Neuter Clinic. Join us at 7:00 p.m. at the BHS Building, 850 Barton Road. No more curbside, no more online registrations!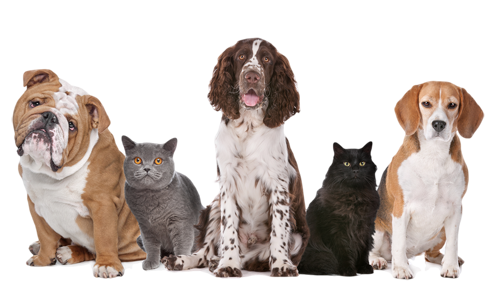 Please, bring your furry family members in for their vaccinations, health check and scheduling for their spay / neuter. For information on cost, please click HERE.
We are pleased to be able to continue this needed service to the community!
For those of you who have your Covid-19 vaccine, you may wear your masks, or not. For folks who are as yet unvaccinated we encourage you to wear a mask. We don't want anyone at risk of acquiring Covid-19!!
We are looking forward to seeing everyone on Wednesday, July 7, 2021 at 7:00 p.m.!
The Glenn Perkins Certificate Program continues for spaying and neutering cats. Please call the BHS at: 208.232.0371 for information.
Newly Named Petco Love Invests in Lifesaving Work of

Bannock Humane Society
A Grant of $3500 Will Help Save More Pet Lives in Bannock County, Idaho
Bannock Humane Society announced a $3500 grant investment from the newly named, Petco Love, to support their lifesaving work for animals in Bannock County, Idaho.
Petco Love is a nonprofit leading change for pets nationally by harnessing the power of love to make communities and pet families closer, stronger, and healthier. Since their founding in 1999 as the Petco Foundation, they've empowered organizations with $300 million invested to date in adoption and other lifesaving efforts. And, they've helped find loving homes for more than 6.5 million pets in partnership with Petco and more than 4,000 organizations, like ours, nationwide.
"Today Petco Love announces an investment in Bannock Humane Society, and hundreds of other organizations, as part of our commitment to create a future in which no pet is unnecessarily euthanized," said Susanne Kogut, President of Petco Love. "Our local investments are only one component. This month, we will also launch the first of our national tools to empower all animal lovers to drive lifesaving change right alongside us."
"The grant investment by Petco Love will be used to support our lifesaving mission by providing foster families with necessary food and supplies for animals in need, help subsidize costs to spay and neuter animals in our community and provide help for emergency medical care to injured animals," said Danielle Lewis-Ekstrom, President of Bannock Humane Society.
Bannock Humane Society is a nonprofit organization focused on helping our community understand and take proper steps to care for their companion animals serving Pocatello, Idaho, and surrounding community areas. Over the many years of service to our community, we have helped find loving homes for thousands of dogs and cats.
For information to learn more about Petco Love, visit petcolove.org.