Get Involved with Bannock Humane Society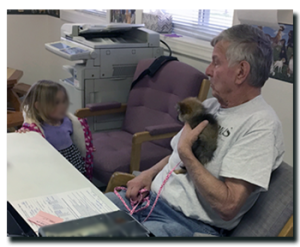 Volunteers
Volunteers are always welcome to join us.
Volunteers can help in many ways,
including, but not limited to:
Providing Foster Homes for Dogs and/or Cats
Helping at Shot Clinics
Helping at Show and Tells
Organizing Fundraising Events
Offering to Share Unique Skills and Expertise
Please contact us if you would like to help out!
Bannock Humane Society
850 Barton Road
P.O. Box 332
Pocatello, Idaho  83204
Phone: 208.232.0371
Membership
To become a member of the Bannock Humane Society, fill out the form and return it.  Can you help out?  We'd love for you to get involved!!  We can't succeed without you.  To print a membership application please Click Here.
Membership Dues
Membership dues are:
$15 for Seniors
$20 for Individuals
$25 for Families