Keep up with Bannock Humane Society
activities throughout the year!

Download a printable Bannock Humane Society 2019 Event Schedule!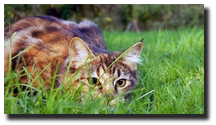 Also, keep an eye out and see if you can spot an Adopt Me! vest on our Foster  dogs!
They might be anywhere out and about in Pocatello!!
Annual Public Rabies Vaccination Clinic
Mark May 4, 2019 on your calendar and be sure to bring your beloved cats & dogs to the Annual Public Rabies Vaccination Clinic. Sponsored by the Eastern Idaho Veterinary Medical Association and the Bannock Humane Society, the rabies vaccination clinic is your best route to provide protection to your family and community. Please, Click Here for a printable flyer.
The rabies clinic will be: Saturday May 4, 2019 from 9:00 a.m. – 1:00 p.m. at the Bannock County Fairgrounds, Building B. The Rabies Vaccine is $15.00 per animal (Cash or Check Only). Bring previous years' vaccination record with you.
Senior Citizens (65+) Receive one FREE pet vaccine. You must bring your ID for age verification.
Dog or cat cannot be pregnant, and must be 4 months or older. All animals must be in good health.
Dogs must be on a leash and cats in a carrier. We don't want your animal to be loose and unprotected.