Keep up with Bannock Humane Society
activities throughout the year!

Download a printable Bannock Humane Society 2019 Event Schedule!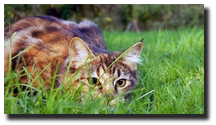 Also, keep an eye out and see if you can spot an Adopt Me! vest on our Foster  dogs!
They might be anywhere out and about in Pocatello!!
---
Calling All Bannock Humane Society         
Members & Volunteers
Bannock Humane Society Annual Meeting
November 9, 2018
The annual Bannock Humane Society Meeting is set for November 9, 2018 at 6:30 p.m. at the BHS Building at 850 Barton Road.
You are invited to come and join the BHS at our annual meeting! We will have a potluck supper, yearly financial report, election of board members, and the volunteer of the year award.
We are celebrating another year of an all-volunteer society who actively works to improve the lives of the animal population of Bannock County through our spay / neuter program, animal vaccinations to protect the health of our four-footed companions, and an active foster program which works to protect and re home kittens, cats and dogs into loving forever homes.
If you are interested in becoming a member of the Bannock Humane Society, now is the time to come and learn about what we do and how we seek to improve our community! Don't be shy, we need your active involvement and your skills. Please, know you are welcome!!