Keep up with Bannock Humane Society
activities throughout the year!

Download a printable Bannock Humane Society 2019 Event Schedule!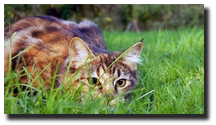 Also, keep an eye out and see if you can spot an Adopt Me! vest on our Foster dogs!
They might be anywhere out and about in Pocatello!!

The Bannock Humane Society invites you to attend …
The BHS for a celebration of the Christmas season! Christmas for the Animals will be Saturday, December 7, 2019 from 9:00 a.m. – 3:00 p.m.
Join the Celebration for: Baked Goodies, Handmade Gifts, Raffles & Silent Auction!!
Annndddd … Santa Paws will also be attending from 9:00 – 11:00 a.m. so bring your favorite furry family member to tell Santa Paws what they want for Christmas and have a cherished photo taken. Click Here for a printable flyer.