Keep up with Bannock Humane Society
activities throughout the year!

Download a printable Bannock Humane Society 2018 Event Schedule!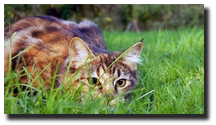 Also, keep an eye out and see if you can spot an Adopt Me! vest on our Foster  dogs!
They might be anywhere out and about in Pocatello!!
---
Pistols for Pets
Join the BHS on Saturday, July 7, 2018 from 12:00 – 2:00 p.m. at the Oregon Trail Shooting Range for a charity pistol shoot to raise funds for the Bannock Humane Society.
A $25.00 (and up) donation will allow you to shoot a 9mm pistol at steel targets. Eye and hearing protection will be provided.