Keep up with Bannock Humane Society
activities throughout the year!

Download a printable Bannock Humane Society 2019 Event Schedule!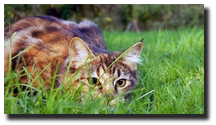 Also, keep an eye out and see if you can spot an Adopt Me! vest on our Foster dogs!
They might be anywhere out and about in Pocatello!!
Tea Time With the Animals
The Bannock Humane Society invites you to attend …
Tea Time with the Animals on Saturday, September 21, 2019 from 2:00 – 4:00 p.m. Attending will be our smartly dressed black and white cats in formal attire. An elegant tea will be served. Seating is Limited.
A silent auction and raffle will be held as well. Tickets are $12.00 (includes one $6.00 raffle ticket).
Additional raffle tickets are $6.00 each. Click Here to print the flyer.