Homes for Our Special Needs Animals 
---
From time to time the Bannock Humane Society fosters animals who have Special Needs. The animal might have a communicable disease such as Feline AIDS or Feline Leukemia (FELV). These diseases are not a problem for humans, but are dangerous in the cat population. These special needs animals want to be loved and cared for just like any other living being. They just have a unique medical situation. Take Sonic for example….
Sonic
Sonic is a beautiful girl that is very loving and craves attention as well as a home she can call her very own. Her only weakness is that she has tested positive for FELV and that makes her a 'special needs feline'. Her vaccinations are all up to date, she is spayed and current also with her rabies.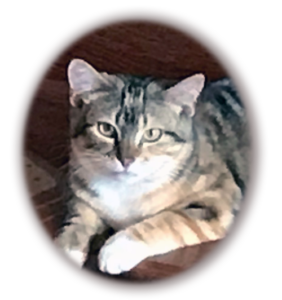 FELV (Feline Leukemia) is NOT cancer. It is a virus. Leukemia positive cats must be kept indoors and fed the best possible diet. Regular vet checkups are crucial for maintaining health. They may not live quite as long as other cats, but they can enjoy a good quality of life as long as they receive excellent care. Since FELV-positive cats' immune systems are weak, they need aggressive treatment of any infections. They can live in a home with other cats as long as all of the cats receive the FELV vaccination.
Sonic does not let her FELV Positive status stop her from living a happy life. She needs a family who understands FELV and will love her for the sweet girl she is.